More than 1000 years since Sri:Ramanuja sanctified earth with his birth , It's the much awaited ,auspicious time to dedicate the 'Statue Of Equality ' to the world .
We were proud to have been involved in the construction of this Statue , 216 feet high SOE , Gold Deity ,Dynamic Fountain , Awards ,etc .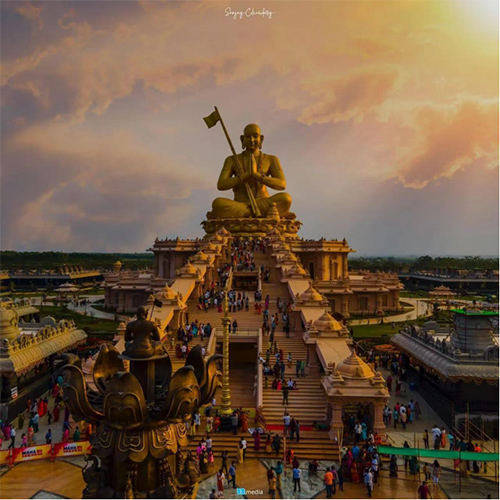 During the great days 02022022 to 14022022,
"Event Of The Millennium Vibrations Of The Vedas, Energy To The Universe, Will Exalt And Enrich Us .
It's Truly Joyous To Celebrate This Sahasra:bdi With You ."
= Chinna Jeeyar =
Prime Minister of India ,Sri Narendar Modi Ji, unveiled 216 feet high SOE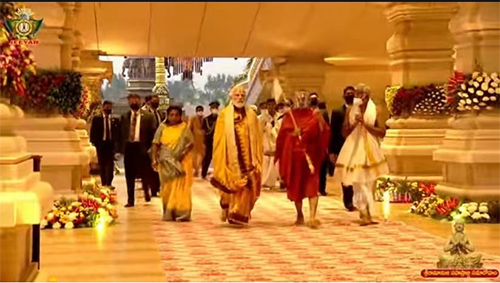 President of India , Sri Ram Nath Kovind Ji, unveiled Gold Deity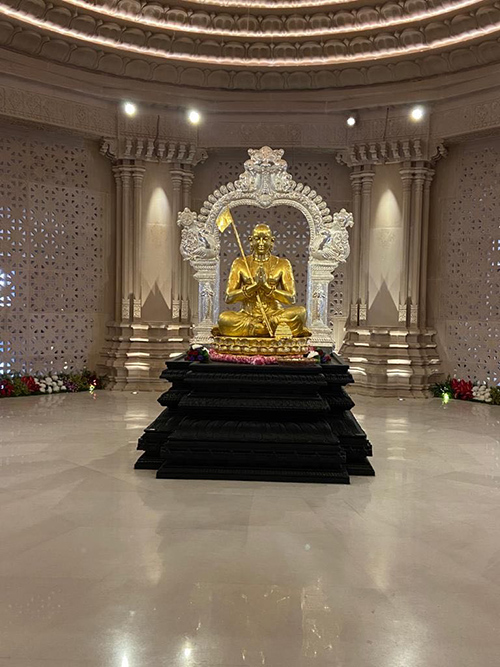 CM of Telangana , Sri K. Chanrashekar Rao , inaugurated the Dynamic Fountain.